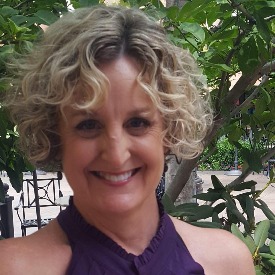 Valerie Leavitt, PTA, LMT

Certified Massage Therapist, Physical Therapist Assistant, MFR Practioner.
"Where the healing begins. Addressing the cause not the symptom, specialized treatment tailored to each patient's specific needs. Treatment includes assessment of fascial restrictions, postural discrepancies, and hands-on specialized manual therapy."

My mission is to promote rehabilitative services with heart-centered human touch. I specialize in pain management, injury rehabilitation, trauma release, mobility, balance and postural abnormalities. I was a massage therapist for 8 years before I became a PTA. I have been practicing as a PTA for 4 years. I specialize in Myofascial Release, trained by John F. Barnes. I have taken continuing education classes specifically for Myofascial Release. I am certified in the following classes: MFR 1, MFR 2, Unwinding, and Fascial Pelvis.
I am a mother of three wonderful children, a grandmother of five grandchildren. I love to go hiking, white water rafting, camping, and cross-country skiing.